Team Synergy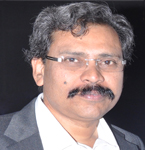 V.SRINIVAS,CEO
M.Tech. MIE, M.I.Fire.E(UK)

Post Graduate in Electrical Engineering
Worked for Dept. of Space, Govt. of India from 1985 to 1995 in planning of various Services for Space programs like PSLV, GSLV etc
Member of Institution of Fire Engineers(UK)
Chartered Engineer; Certified Energy Auditor;Accredited professional-IGBC
Member in many professional Organizations like ASHRAE, ISHARAE, ISLE, FSAI, IIPE, IPA
Vice Chairman of IPA Hyderabad Chapter.
Founder President of Fire &Security Association of India(FSAI)-Hyderabad chapter and presently National Executive Board Member of FSAI.
Worked on various Projects like Hospitals, residential, Commercial, IT, Retail etc besides Defense projects of National importance during the last 20years as Consultant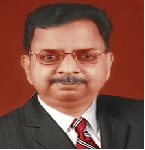 T.RAMA KRISHNA
Director , B.E
Mr T. Ramakrishna has over 25 years of experience in areas of Project Management and Maintenance with specialization in handling Electrical Equipment in the Oil and Gas sector
Certified Energy Auditor by Bureau of Energy Efficiency, Govt of India and a practicing Energy Auditor(CEE).
Has indepth knowledge of handling wide range of electrical equipment including Transformers, Gas Turbines, DG sets, HT/LT Switchgear, UPS, AC plants, Telecom and Switchyard equipment
Contributed to one of India's largest Refinery Relocation projects with consultants like ABB-LGN, UIL and Krupp-UHDE
Skilled in operating and maintaining EHV, HV and LV equipments.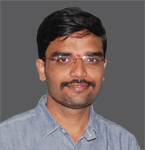 K.SAI KIRAN
Director , B.Tech. Electrical
Mr. K.Sai Kiran is the first employee of Synergy infra Consultants and has been with the company in all its phases of growth. He has put upon 18 years of experience in Synergy infra and now he is one of the directors. Most of the Government projects are handled by him for the last 10 years. He has vast experience in Planning, preparation of Schemes, Estimates, Tender documents, Construction drawings completely as per IS codes/ BS codes/ National Electrical code and Indian Electricity Rules for the following nature of works.
| SNO | EMPLOYEE | DESIGNATION | YEARS OF EXPERIENCE |
| --- | --- | --- | --- |
| 1 | A.Mahesh Kumar | Director | 32 |
| 3 | Md.Haleem Ali | Design Engineer | 7 |
| 4 | Shaik Kalisha | Design Engineer | 7 |
| 5 | P.Hinduja Yadav | Design Engineer | 3 |
| 6 | Mahipal R Macha | Design Engineer | 5 |
| 7 | Mohammad Azher Uddin | Design Engineer | 2 |
| 8 | S.Tarun | Design Engineer | 1 |
| 9 | Srisailam | Design Engineer | 1 |
| SNO | EMPLOYEE | DESIGNATION | YEARS OF EXPERIENCE |
| --- | --- | --- | --- |
| 1 | K V R Kumar | Manager | 25 |
| 2 | N.Sudhakar | Manager | 15 |
| 3 | Mangala Krishna | Team Leader | 14 |
| 4 | A.Mahesh Kumar | Manager | 13 |
| 5 | K.Nagasubramanyam | Design Engineer | 10 |
| 6 | V.Siva Kumar | Team Leader | 10 |
| 8 | D.Swaroopa Rani | Design Engineer | 9 |
| 9 | P.Satya Siva Prasad | Design Engineer | 9 |
| 10 | N. Balaji | Design Engineer | 8 |
| 11 | K. Somasekhar | Team Leader | 8 |
| 12 | K.Bala Krishnan | Manager | 12 |
| 13 | K.Kiran Kumar | Team Leader | 10 |
| 14 | B. Bhaskara Rao | Design Engineer | 9 |
| 15 | P. Navaneetha | Design Engineer | 7 |
| 16 | P. Srinivas | Team Leader | 8 |
| 17 | K.Divya | Design Engineer | 4 |
| 18 | Ch.Sumathi | Jr.Design Engineer | 3 |
| 19 | G Venkata Rao | Design Engineer | 3 |
| 20 | G Rajya Lakshmi | Design Engineer | 2 |
| 21 | P.Sandhya | Design Engineer | 2 |
| 22 | S.Sivakumar | Jr.Design Engineer | 2 |
| 23 | Y Vinod Babu | Jr.Design Engineer | 2 |
| 24 | G.Kiran Prasad | Jr.Design Engineer | 1.7 |
| 25 | Shiva Ganesh | Jr.Design Engineer | 1.5 |
| 26 | K.Nagarjuna | Jr.Design Engineer | 1 |
| 27 | Madhu Bhaskar | Jr.Design Engineer | 1 |
| 28 | M.Jagannadh Reddy | Jr.Design Engineer | 1 |
| 29 | K.Ajay kumar | Trainee Design Engineer | .8 |
| 30 | B.Vijay kumar | Trainee Design Engineer | .8 |
| 31 | D.Anil Kumar | Trainee Design Engineer | .9 |
| 32 | G.Divya Bhargavi | Trainee Design Engineer | .8 |
| 33 | B.Raja Varma | Trainee Design Engineer | .8 |
| SNO | EMPLOYEE | DESIGNATION | YEARS OF EXPERIENCE |
| --- | --- | --- | --- |
| 1 | D. Hari Prasad | Manager | 17 |
| 2 | Ch Ravinder | Design Engineer | 14 |
| 3 | Md. Lal Mohammed | Design Engineer | 10 |
| 4 | Nazir Hussain | Design Engineer | 9 |
| 5 | Shaik Mazeed Basha | Design Engineer | 3 |
| 6 | B Suresh | Design Engineer | 3 |
| 7 | A.Srinu | Draftsman | 1.3 |
| 8 | Ch.Ravi | Jr.Design Engineer | 2 |
| 9 | Sy.Raheem | Draftsman | 1 |
| 10 | Mr.Arun Kumar | Jr.Design Engineer | .7 |
| 11 | Mr.Shishi Kumar | Trainee Engineer | .3 |
| SNO | EMPLOYEE | DESIGNATION | YEARS OF EXPERIENCE |
| --- | --- | --- | --- |
| 1 | S.Prafull Kumar | Team Leader | 5 |
| 2 | G.Gopala Krishna | Design Engineer | 9 |
| 3 | G.Snigdha. | Jr.Design Engineer | 1 |
| 4 | Ch.Supriya | Trainee Engineer | .3 |
| | | | |
| 2 | Miss.Deepika | Draftsman | 2 |
| 3 | M Naresh | Draftsman | 2 |
| 4 | K.Ram Charan | Jr.Design Engineer | .5 |
| | | | |
| 1 | Hima Bindu | Design Engineer | 9 |
| SNO | EMPLOYEE | DESIGNATION | YEARS OF EXPERIENCE |
| --- | --- | --- | --- |
| 1 | Sivalingam Ulaganathan | Design Engineer | 16 |
| 2 | P.Hema | Jr.Design Engineer | 2 |
| 3 | J.Karthik | Jr.Design Engineer | 1 |
| 4 | P.Ramakrishna | Jr.Design Engineer | 1 |
| SNO | EMPLOYEE | DESIGNATION | YEARS OF EXPERIENCE |
| --- | --- | --- | --- |
| 1 | E. Moses Praveen | Co-Ordinator | 25 |
| 2 | K.Gouri Srinivas | Co-Ordinator | 14 |
| 3 | V.Suryodayam | Co-Ordinator | 16 |
| 4 | M J Ratnam | Co-Ordinator | 15 |
| 5 | P. Ramesh | Co-Ordinator | 14 |
| 6 | V.Veerendra Prabhu | Co-Ordinator | 3 |
| 7 | Chandra Sekhar | Co-Ordinator | 6 |
| 8 | Sri Venu | Co-Ordinator | 4 |
| 9 | M Naresh | Co-Ordinator | 1 |
| 10 | Kiran Kishore | Co-Ordinator | 1 |
| 11 | Shashi | Co-Ordinator | 1 |
| SNO | EMPLOYEE | DESIGNATION | YEARS OF EXPERIENCE |
| --- | --- | --- | --- |
| 1 | Shiva Murthy Swamy | BIM Design Lead | 11 |
| 2 | Meer Jawad | Revit Modeller | 3 |
| 3 | R.Krishna Prakash | Revit Modeller | 3 |
| 4 | Samuel.J | Revit Modeller | |